Last Updated on June 13, 2023 by keno
Rabbit owners can agree that adopting a new bunny for the first time is an exciting experience. However, where to buy a bunny near you is the tricky part. Although there are many options available, you'll need to consider the rabbit's health and temperament before adoption. For instance, you'll want to adopt a spayed or neutered bunny, hopefully with a loving personality and a longer lifespan free from any health issues.
It's worth pointing out however that you should be willing to commit and take full responsibility for these adorable pets before you adopt one. Below are some of the best places to buy a pet rabbit, regardless of whether it's a physical location or an online platform.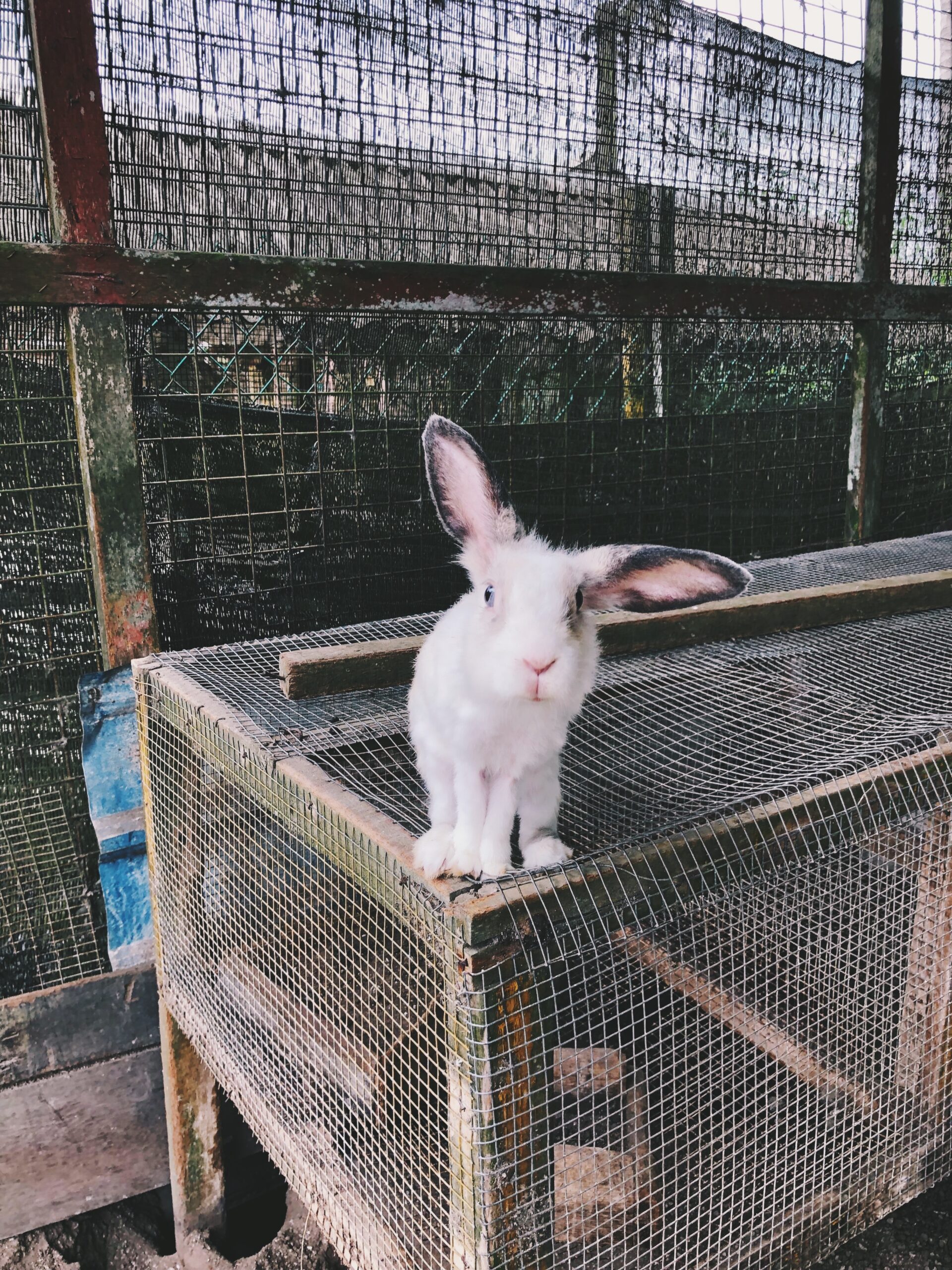 An animal local shelter is one of the best places for bunny adoption. In most cases, the staff is either volunteers or animal lovers well versed with rabbit welfare and behavior. In other words, they're able to match you up with the right bunny depending on your temperament preference. Additionally, animal shelters often tend to offer post-adoption services such as sterilization or a discount price for medical checkups.
Animal rescue as the name suggests plays a very pivotal role when it comes to pairing families with pets. They also help overwhelmed shelters by taking in homeless or abandoned animals which include rabbits. However, contrary to popular belief, some if not most animals in rescue are well-behaved and in good health. Additionally, animal rescues have a veterinarian on standby who ensures that all animals are healthy. Lastly, most pet rabbits in animal rescues are most likely spayed or neutered.
Another place to buy a bunny near you is at your local pet store. The best thing about pet stores is that they're easily accessible with a wide variety of rabbit breeds to choose from. While looking for a pet store always ensure that the facility is clean with food and water, and with pets that are in good health. Also, a pet store that offers discounts is usually an added advantage especially if you intend to purchase more than one bunny.
Another ideal place to buy a bunny near you is from a reputable breeder. Quite often a good rabbit breeder keeps healthy bunnies and they usually have a vast knowledge of each particular breed. Also, professional breeders will have all the pedigreed records of rabbits for sale. Lastly, in terms of price, it's cheaper to purchase a pet rabbit from a local breeder compared to other sources.
This particular place is specifically where people trade, buy or sell animals, usually in an open-air market. An ideal animal swap is one that's regulated either by the state locality or a meeting organizer. In other words, you're most likely to adopt a healthy rabbit in regulated animal swaps since their welfare is highly regarded.
Certified Online bunny stores
Other than the five options mentioned above, you can also adopt a rabbit through legitimate online platforms. The best thing about an online purchase is that you have a wide variety of rabbit breeds to choose from. Below are some of the best certified online bunny stores.
One of the places to purchase a bunny online is either on a general animal or classified buying website. These platforms are ideal since they work closely with homeless pet organizations and professional rabbit breeders. In a nutshell, rabbit adoption using animal websites makes it easier to link up with genuine sellers. Some of them include:
 This is one of the best online markets where you can find bunnies for sale. In other words, buying a rabbit is at the touch of a button. This particular platform also has a category that allows you to find nearby sellers regardless of location, thus making it more convenient.
Rabbit groups on social media
Another great place to buy a bunny near you is on Facebook or Instagram rabbit groups. These groups make adoption way easier since they are typically filtered down to your geographical location. Social media groups are a popular choice because they're insightful when it comes to rabbit welfare since most members are avid owners.
Essentials of a good rabbit seller
Besides, having a good reputation, ratings, or reviews, a rabbit seller should always prioritize the animal's welfare. Below are some of the factors to consider before rabbit adoption regardless of whether it's through a brick-and-mortar store or an online platform.
A good bunny seller ensures that the pets are free from illnesses, flies and mite infestation, or other common ailments.
A seller should state beforehand, the adoption policies you need to adhere to. For instance, they should clarify whether adoption fees are refundable to adopters should they choose to return a purchased rabbit. Additionally, a good seller should also outline if there are any extra or hidden costs.
Being knowledgeable is key. A good seller is someone well-versed in rabbit welfare. In other words, they should guide you on how to take care of these adorable animals. Additionally, they should be able to answer all questions you might have about your new rabbit.
Besides adopting a healthy bunny, a seller who knows the best spay/neuter clinics, vets, or pet supply stores is an added advantage. This is usually helpful information, especially if you're a first-time rabbit buyer.
Conclusion
After sorting out where to buy a bunny, be prepared to take proper care of these adorable social animals. In addition, consider pairing or giving them a mate, especially if you are unavailable most of the time.